| | | |
| --- | --- | --- |
| | | |
| | | |
| | | |
2. 220 Marietta Street
Built in 1939 for Miss Annie Alford, this O'Neil Ford-Arch Swank design featured expansive screened-in porches with cantilevered cement floors on the second story, and a standing seam metal roof. This 1940 photograph shows the house as it was originally built, before the porches were enclosed.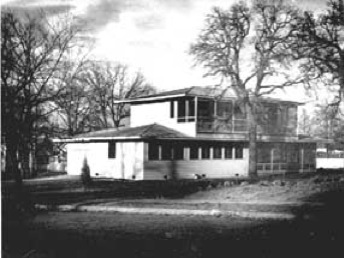 3. 1712 Highland Park Road
Designed by O'Neil Ford and Arch Swank in 1939 for Miss Lillian Parrill and her two sisters, this home was originally located at the corner of Avenue "D" and Chestnut Street. When the house was featured in the April 1940 issue of Pencil Points magazine (now Progressive Architecture), the photo caption noted the oiled hemlock siding, the steel casement windows and its $6,500 price tag. This residence was moved to its present location in 1967 to make way for expansion of the University of North Texas.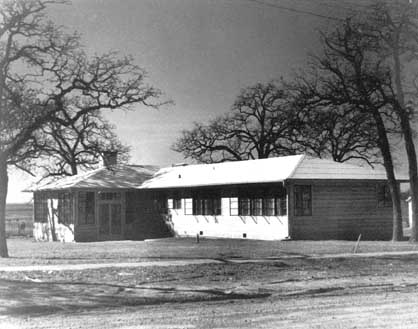 4. 2280 W. Oak
The Jack Johnson house was designed by Ford and Swank in 1938. Although the large front and back porches have been enclosed, many of the original interior details, such as the site-built interior doors and high profile window-stop, give this house the feel of an early Texas ranch house.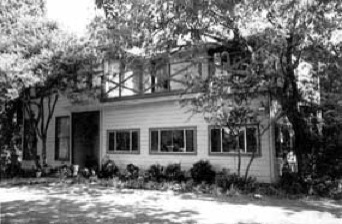 5. 1408 Country Club Road, Argyle
The Roland and Authella Ford Hersh house was designed by O'Neil Ford for his sister and built in 1965. Built of Mexican brick, this home features intricately carved entry doors by brother Lynn Ford, and whimsical ceramic light fixtures by long-time Ford associate Tom Stell.